Spark
Take your embedded apps to the next level!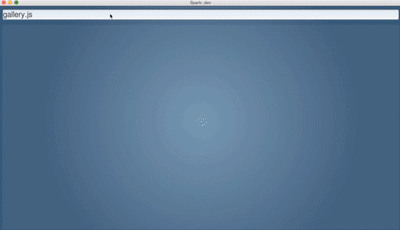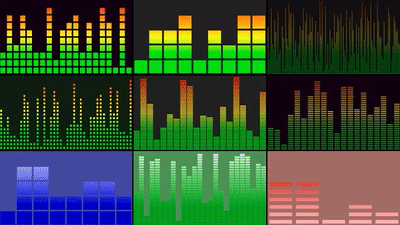 Rich Animation
Native animations supporting non-linear tweening.
JavaScript Bindings
JavaScript bindings allow applications written in JavaScript to take advantage of native performance.
Open Source
Spark is an open source project, so if you don't like something - submit a Pull Request!
Service Bubbling
Provide service availability through the heirarchy of your applications
Atomic Building Blocks
Small set of atomic building blocks allows for composition. Use a framework, build your own, or use the Spark API directly.
Spark Browser Shortcuts

Show Help page with all Shortcuts

Ctrl+Alt+K

Show About page for Spark

Ctrl+Alt+A

Toggle Fullscreen - hide address bar

Ctrl+Alt+F

Sets focus on URL edit box - and selects ALL

Ctrl+Alt+Shift+L

Reload URL

Ctrl+Alt+R

Load browser.js

Ctrl+Alt+Shift+H
Spark General Shortcuts

Ctrl+Alt+Y

Toggle FPS

Ctrl+Alt+O

Toggle object outlines

Ctrl+Alt+Shift+D

Log debug info and object count

Ctrl+Alt+D

Show dirty rect outlines

Ctrl+Alt+S

Take a screenshot

Ctrl+Alt+Shift+R

Reload scene
Read the documentation for API and functionality information.
Documentation
Release Highlights
Add scene.info.build.os property
Enable CORS for Spark by Default
Fixed : Shortcut for Debug Logging from Spark browser
Fixed : Promise creation should only happen once for most pxObjects
Fixed : TextBox related issues to do with alignment and newlines 
Fixed : Decoding of inline SVG fails.
Fixed : Defect found in coverity scan, Fixing on uninitialized variable.
Add display settings notification support.
New dirty rectangles easter eggs.
Identify any excessive logging statements made by the Spark plugin.
Modify spark permission for explicit allows.
Fixed: New thread sanitizer warning detected in code coverage output.
"Object outline " Easter egg is failing on Mac spark 1.0.0.1
Move rtRemote to its own repository or submodule.
Fix text box metrics/measurements.
Fixed : Could not load font face.
Fixed : Application present on base url are failed to load.
Fixed : answers.js smoke test failed in edge_2018-10-01
Fixed : px.import() fails when importing http/https multiple times
Fixed : px.getFile(filename) exposes files on disk
Fixed : TextBox promise doesn't fire unless the textBox has a parent
Reverted : "Disabled the Font/Glyph 'scaling' memory saving strategy ... Fixed"
Implemented multi-line Edit Box component.
Support relative paths for 'require' in v8
Investigate why https:// takes so much longer than http://
Rework on dirty rectangles to improve the CPU performance.
rtRemoteRunUntil() is extremely CPU greedy
Disabled the Font/Glyph 'scaling' memory saving strategy.
Resolving image paths for images used within imported .js files
Avoid ETag check if cache is not stale.