Spark
Take your embedded apps to the next level!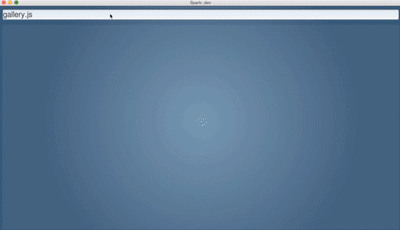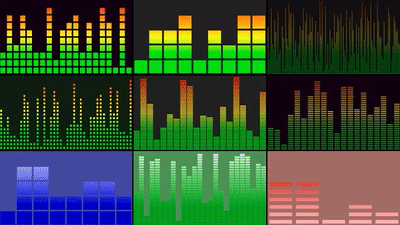 Rich Animation
Native animations supporting non-linear tweening.
JavaScript Bindings
JavaScript bindings allow applications written in JavaScript to take advantage of native performance.
Open Source
Spark is an open source project, so if you don't like something - submit a Pull Request!
Service Bubbling
Provide service availability through the heirarchy of your applications
Atomic Building Blocks
Small set of atomic building blocks allows for composition. Use a framework, build your own, or use the Spark API directly.
Spark Browser Shortcuts

Show Help page with all Shortcuts

Ctrl+Alt+K

Show About page for Spark

Ctrl+Alt+A

Toggle Fullscreen - hide address bar

Ctrl+Alt+F

Sets focus on URL edit box - and selects ALL

Ctrl+Alt+Shift+L

Reload URL

Ctrl+Alt+R

Load browser.js

Ctrl+Alt+Shift+H
Spark General Shortcuts

Ctrl+Alt+Y

Toggle FPS

Ctrl+Alt+O

Toggle object outlines

Ctrl+Alt+Shift+D

Log debug info and object count

Ctrl+Alt+D

Show dirty rect outlines

Ctrl+Alt+S

Take a screenshot

Ctrl+Alt+Shift+R

Reload scene
Read the documentation for API and functionality information.
Documentation
Release Highlights
Enhanced Drag and Drop support (macOS)

Now just drag and drop a javascript file into the body of the Spark browser, and Spark will load the file. 
Drag and drop a file into the URL box to get the URL of the file to replace selected text or be added to text that's already there.

Use RT_LOG_LEVEL to control mouse and keyboard logging from shell.js
Add metrics logging for download thread performance details
remove pxObject's matrix props to reduce size of pxObject
Web/CSS color support for pxRectangle and pxText. See sample usage in these two files: test_pxWebColors.js and test_pxColorNames.js
Change pxCore CI builds to use the new testRunner and tests from sparkui.org
Fixed: double downloads for image and image9
Fixed: MASK does not respect Alpha of parent object
Spark support for RT services
Downloading and launch performance updates
Ignore CORS checks for localhost requests
Add scene.info.build.os property
Enable CORS for Spark by Default
Fixed : Shortcut for Debug Logging from Spark browser
Fixed : Promise creation should only happen once for most pxObjects
Fixed : TextBox related issues to do with alignment and newlines